Commentfree Christian Resources & Downloads
Our Unshakeable Hope
We want to serve you in these uncertain times. When many families are reorienting their lives and schedules around more time at home, we hope you will find these resources helpful as you ground yourself in the hope of the gospel and seek to encourage others to do the same.
Resources valuable to every Christian including Bible Study Tools, Ordination and Ministry Training, Spiritual Growth, Crisis Hotlines, Bible Tools, Online Bibles, Different Bible Translations. As a Christian mother, I also want to set a good example for my kids. I want to show them how much I need His word to sustain me and guide my life. I want them to see that we should be immersing ourselves in God's word every single day, not just on Sunday and Wednesday.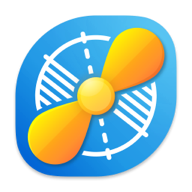 Resource List
Free Ebooks
In light of recent events, we wanted to make these three ebooks available for free. Download by clicking the links below.
Pursuing Health in an Anxious Age
Bob Cutillo, MD
Anxieties can run high in these unusual times. Whatever illusion of control we may have had regarding health technologies is being tested. Bob Cutillo encourages readers to a bigger view of health care and hope that is more secure than our physical wellness—hope with the power to transform our communities.
PDF MOBI EPUB Discussion Guide
Big Picture Bible Crafts
Gail Schoonmaker
At a time when many parents find themselves at home with their children, this book provides a variety of reproducible crafts suitable for kids ages 3–10. Teach your kids about the Bible, memorize Scripture, and enjoy the simple act of creating together.
PDF
A Shelter in the Time of Storm
Paul David Tripp
Lean on the truths of Scripture during the ups, downs, and uncertainties of life. With 52 meditations on Psalm 27, be encouraged to worship our unchanging God in the midst of our fallen world.
PDF MOBI EPUB
Printable Bible Verse Cards
Meditate on God's word throughout the day with these printable Bible verse cards featuring passages of Scripture that speak to our hope in God and the gospel.
Download the verse cards.
Articles
Christian Resources Online
As Christians, we can remain calm in the face of chaos because we can trust in the sovereignty of God over all things. Find reminders of what is true and be encouraged how to pray for yourself and others in times of unrest.
8 Reminders in the Face of the Coronavirus Pandemic (Dane C. Ortlund)
A Christian Doctor Answers Questions about COVID-19 (Bob Cutillo, MD)
12 Truths for Depressed and Anxious Christians (Richard Baxter and Michael S. Lundy)
God Is Still in Control (Bob Cutillo, MD)
5 Questions that Seal or Steal Your Hope (Paul David Tripp)
Why Believing that God Is Sovereign Makes All the Difference (Erik Raymond)
Chasing Certainty in an Uncertain World (Bob Cutillo, MD)
Our Health and Salvation (Bob Cutillo, MD)
Commentfree Christian Resources & Downloads Youtube
Podcast Interviews
Commentfree Christian Resources & Downloads -
Looking for something to listen to? Consider one of these interviews from The Crossway Podcast that might be especially relevant right now.
A Christian Doctor's Guide to Thinking about Coronavirus (Bob Cutillo, MD)
How to Read the Bible Every Day in 2020 (David Mathis)
Parenting in Light of the Gospel (Paul Tripp)
The Freeing Reality that You Are Not Enough (Jen Wilkin)
A Trauma Surgeon's Guide to Modern Medicine and the End of Life (Kathryn Butler, MD)
Why You Probably Need a Digital Detox (Tony Reinke)
God's Sovereignty, Pastoral Burnout, and Racism (John Piper)
How to Intentionally Disciple Your Kids (Lindsey Carlson)
The Surprising Power of Lament (Mark Vroegop)
Prayer as an Invitation, Not an Obligation (John Onwuchekwa)
8 Questions to Ask Every Time You Open Your Bible (Matthew Harmon)
Commentfree Christian Resources & Downloads Free
Bible Reading Plans and Devotionals
Commentfree Christian Resources & Downloads Online
If you find yourself with extra time, use it to refresh your soul and meditate on the truths of God's word.